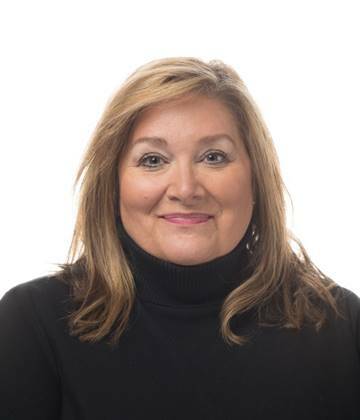 Name: Jessie Schmidt
Employer: Better Business Bureau
Position/Title: VP South Dakota

Tell us a little bit about yourself (hometown, family, hobbies, fun facts):
I was born in Sioux Falls and grew up in Sioux City. I am proud graduate of the Beacom School of Business at USD. My husband and I are enjoying the "empty nest" stage of life and are using that time to travel.
Why did you join Rotary Club of Downtown Sioux Falls?
People I knew and respected in the Sioux Falls business community were are part of Downtown Rotary and I really appreciated the programing. I knew it would be a good opportunity to meet more people.
How has joining Rotary helped you develop/grow in your career? (OR if you are a new member, what are you looking forward to most?)
I have met and developed friendships that I wouldn't have otherwise.
Are you on any Rotary committees? If so, explain the value you have gotten from joining a committee.
I have served as President of Downtown Rotary, on the Board of Directors, and on the programming committee

What other clubs/boards/nonprofits are you involved with?
Past board positions include: Board of Directors of the Bishop Dudley Hospitality House, Bishop O'Gorman Catholic Schools Foundation and Experience Sioux Falls. Most recently I served on the Board of Downtown Sioux Falls and am a Past President of the Sioux Falls Downtown Rotary Club and Board of Directors. My past Board Positions include being a Planning Commissioner for the City of Sioux Falls from 2005 – 2015 as well as Embe.

What would you tell someone that is considering joining Rotary Club of Downtown Sioux Falls?
It is a great opportunity to meet the people that are the face of our community and changing it from within. We have so many people that are committed to doing what is good and right and your connections with fellow Rotarians will last a lifetime.