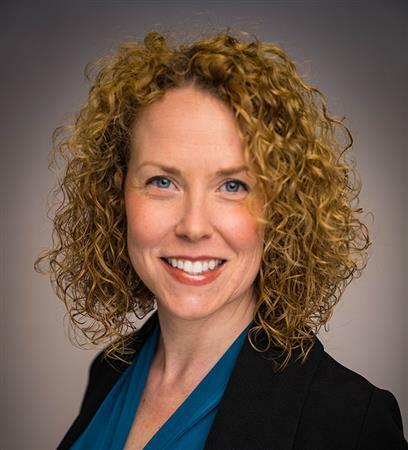 Name: Cindy Peterson
Employer: Maximizing Excellence, LLC
Position/Title: Founder & CEO

Tell us a little bit about yourself:
I grew up in S. Sioux City, Nebraska and moved to Sioux Falls in 2005 after finishing grad school at the University of Nebraska-Omaha. My spouse, Kent, and I have two children. Our son Alex is almost 11, enjoys playing baseball, and is an aspiring drummer. Our daughter Maddie is 8 ½ going on 13. She is clever, competitive, and creative.
My passions are family, philanthropy, and live music. When I'm not at work or running to kids' activities I enjoy golfing and going to concerts and music festivals all over the country.
Why did you join Rotary Club of Downtown Sioux Falls?
I joined Downtown Rotary because someone I trust and admire, Carol Twedt, invited me to join. It was a big deal to join as a fairly new business owner and I still remember wondering if I was ready to be a member. I'm so glad I said 'yes!'
How has joining Rotary helped you develop/grow in your career? (OR if you are a new member, what are you looking forward to most?)
Of the long list of ways Rotary has helped me develop and grow in my career, I believe the biggest is how Rotary has helped me engage as a peer among business leaders I admire. Being part of Downtown Rotary honestly helped shape my identity and my perception of myself as a community leader.
Are you on any Rotary committees? If so, explain the value you have gotten from joining a committee.
My first involvement was being asked by Joel Dykstra to Chair the Centennial Fund. From there I joined the board, chaired the Membership Committee, moved into Program Chair as President-Elect, and now proudly serve as our club's fourth woman President.
What other clubs/boards/nonprofits are you involved with?
I have the tremendous good fortune to work closely with the nonprofit community through my company which affords me the opportunity work with many awesome organizations. Outside of my professional role and role with Downtown Rotary, I serve on the Board of Directors for Levitt and for the Sanford International.
What would you tell someone that is considering joining Rotary Club of Downtown Sioux Falls?
While there are many, many good reasons to join Downtown Rotary, connecting to Rotary's mission and purpose is critically important to seeing oneself as a Rotarian. In addition, becoming active on a committee - any committee - is the best way to build meaningful connections with your fellow Rotarians.